Veloz Foundation
As a business founded on the principals and values we learned growing up on Veloz Avenue, The Veloz Group not only embodies a community-driven venture, but emphasizes giving back to the community with unique zeal. We encourage everyone associated with our organization to volunteer and have set up distinct means through which we can give back, from speaking to classes and mentoring students to donating time to a wide variety of great causes.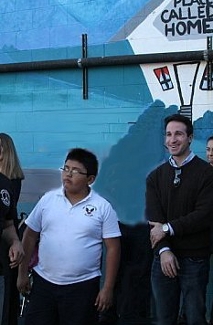 In the same way that The Veloz Group capitalizes on the unique skills of team members to further our business objectives, we draw upon our strengths to connect within the community. As young entrepreneurs, we appreciate the mentorship we received and continue to receive from those more experienced and accomplished than us, and we therefore understand the importance of continuing this cycle by spending time with students in high school, college and graduate school, as well as recent graduates.
We are focused on inspiring and developing a new generation of thinkers and leaders, and make ourselves available to speak to large groups of students – through both classroom lectures and student organizations – and to smaller, more targeted groups tailored to specific interests. In addition to teaching students about entrepreneurship and general management, we aspire to engender creativity, innovation and independence.
In a typical presentation, we bring at least one member of our leadership team; enlighten students on our own educational and professional paths; provide insight into some of the innovative projects we are currently working on; and offer words of encouragement and advice. We then open up the floor for a Q&A session and one-on-one engagement, and always provide students with our contact information and an open invitation to visit our Innovation Center.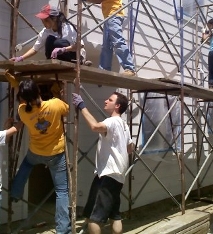 In addition to our organizational focus on utilizing our experience to motivate and mentor students across Southern California, we actively engage in a variety of community service projects centered around the interests of members of our team. From building homes and feeding the homeless to designing war memorials and organizational plans, we are proud of the work we have done and the relationships we have with great non-profit groups within our community.
If you would like us to speak to your school, student group or organization, or are interested in working with someone on our team to help advance your cause, please contact us at volunteers@thevelozgroup.com