Veloz Internship Program
The Veloz Group will be filling internships through campus recruiting and direct application. We actively recruit at our alma maters, UCLA and USC, year-round, and at leading universities around the country, including Harvard, Stanford, Princeton, Yale and Penn, for the summer. Students of all backgrounds are encouraged to apply, as we evaluate all candidates holistically.
To join our all-star team of interns, please submit your application at the bottom of the page. Please note that internships are unpaid and students are to receive academic credit.
About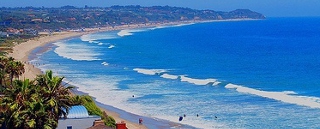 We remember our experiences as students and recent grads. We spent time at large Wall Street firms; tech start-ups and large technology companies; Hollywood studios and agencies; and in sports, politics and the sciences. We regularly watched companies under-utilize great interns, offloading a semester's worth of grunt work in exchange for a brand name and little else. We also understand first-hand the tremendous value one gains through the right internship, and have designed an internship program focused on empowering those that work with us and tailored to impart students with a uniquely beneficial experience.
Interns will have the opportunity to work closely with our leadership team - including our CEO, President and leaders of our respective portfolio companies - on a wide range of projects across a broad set of industries. Interns will gain direct exposure to businesses launched by The Veloz Group and may assist in the incubation of new ventures. Interns may also have the opportunity to meet successful executives and entrepreneurs visiting Veloz over course of their internships.
Internship Highlights
Gain exposure to a variety of different businesses and industries
Work with entrepreneurs actively developing different companies and incubating new businesses
Benefit from hands-on experience, mentorship and training
Learn from and work with the next generation of leaders
Receive academic credit in an area of study relevant to your degree
Enjoy our unique work environment, which includes high-end ergonomic chairs, large computer monitors and a picturesque sundeck, and is designed to optimize comfort, collaboration and productivity
Become a part of our professional, yet laid-back culture where we work hard to get businesses off the ground, but love to fire up the BBQ to celebrate and don't hesitate to work from the beach when the weather is just right
Entrepreneurship Internships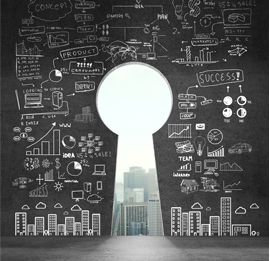 Entrepreneurship Interns will work directly with members of The Veloz Group leadership team on a wide variety of projects related to developing and potentially incubating Veloz businesses. Interns will have the opportunity to develop their skill-set and gain hands-on experience in business development, strategic planning, internal consulting, project management and marketing in an applied-learning setting, and in turn, will be better-prepared and better-positioned to lead future business ventures, while becoming more valuable assets to large corporations and startup companies alike. Candidates must be highly-motivated, detail-oriented, creative and interested in working in a relatively unstructured, entrepreneurial environment. Applicants pursuing a Bachelors or Masters in Business Administration are preferred, but consideration will be given to any candidate with a demonstrated track record of success regardless of his or her area of study.
Engineering Internships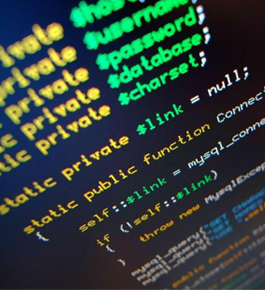 Software Engineering and Software Entrepreneurship Interns will report directly to the President & CTO of The Veloz Group and will play leading roles on live Veloz technology ventures. Accordingly, Engineering Interns will sharply develop their programming skills through real-world, hands-on experience and application, as well as high-level mentorship. Applicants pursuing a Bachelors, Masters, or Ph.D in Computer Science are preferred, and candidates must possess strong programming skills as well as a background in web technologies and command-line Linux. Priority will be given to candidates well-versed in PHP, HTML, CSS, Javascript, SQL and Photoshop. Qualified international students seeking an internship to fulfill their Optional Practical Training (OPT) requirement are encouraged to apply.
Software Engineering Interns will be responsible for designing and developing new technology for existing Veloz businesses. Interns will also play leading roles in the launch of new technology start-up companies, where projects can range from developing web crawlers and financial applications; to building interactive websites and data mining software; to designing search engines and e-commerce portals. Interns will receive exposure to rapid application development, front-end and back-end web design, system architecture and administration, command-line Linux and shell scripting, cloud computing, SQL and NoSQL databases, and a variety of programming languages and frameworks.
Software Entrepreneurship Interns will divide their time between software engineering projects and activities related to the business, management and entrepreneurial components of technology start-up companies. Interns will work with the business team to develop new features, business plans and strategies for technology-related businesses, while serving on the engineering team during implementation. Interns will also play leading roles in the launch of new start-up companies, and will gain exposure to the entire process of developing a technology idea into a prototype and then ultimately into a company.
Media Internships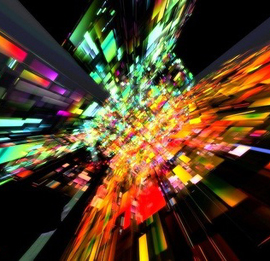 Design Interns will assume leadership roles on projects focused on web, mobile, logo, layout and print design. Interns will develop significant graphic design experience (and build their portfolios) while working on a broad array projects that align with their learning objectives, professional aspirations and short-term and long-term goals. Candidates must be proficient with the current design tools (e.g. the Adobe creative suite); extremely detail-oriented and dilligent; eager to develop their skill set through real-world, hands-on experience and application; passionate about visual story-telling and design; and creative. Applicants pursuing a degree in Fine Arts (Graphic Design, Product Design, Illustration, etc.) are strongly preferred.
Multimedia Interns will assume leadership roles on projects related to video production, gaining live, hands-on experience in planning, shooting and editing promotional and informational videos for Veloz companies. Candidates must be effective idea-generators who can work well both independently and within a highly-collaborative, team-oriented environment; are passionate about visual story-telling; and can demonstrate a strong track record / portfolio. While applicants pursuing a degree in Film, Cinematic Arts, Journalism or Communications are preferred, any candidate with requisite video-editing skills (including familiarity with relevant software such as Final Cut Pro or Avid) and a strong background in film or video production will be considered.
Writing & PR Interns will assume leadership roles on projects related to writing, blogging, public relations and content generation for search engine marketing. Interns will develop significant professional and creative writing experience, building their portfolios through a broad array of projects that align with their learning objectives and professional aspirations. Working directly with members of The Veloz Group leadership team, interns will develop their skill set through real-world, hands-on experience and application, with each individual receiving a tailored set of projects based on his or her stated interests. Candidates must be passionate about writing and/or blogging, and must be interested in exploring and honing their writing skills in a professional environment. While applicants across all majors will be considered, candidates who have demonstrated their interest in writing, journalism and/or blogging by writing for a high school, college or independent newspaper or blog and/or taking coursework in writing, journalism, communication, etc. are preferred.
Join Our Team