Leadership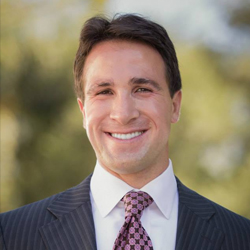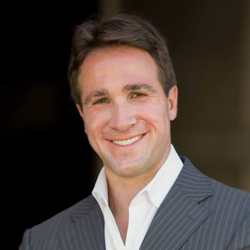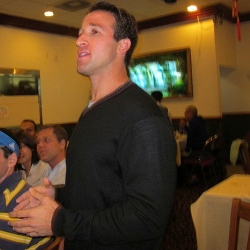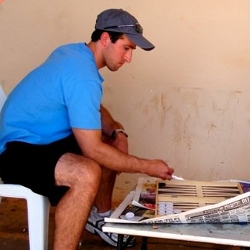 Adam Mendler
Chief Executive Officer
Adam Mendler is the Chief Executive Officer of The Veloz Group, where he co-founded and oversees ventures across a wide variety of industries: Beverly Hills Chairs, a leading office furniture e-tailer; Custom Tobacco, a one-of-a-kind cigar customization e-commerce platform; and Veloz Solutions, a technology consulting and software development practice. Adam remains active in each portfolio company, providing strategic guidance and support. Adam also provides business thought leadership as a contributor to Forbes, Inc. and Thrive Global; as a speaker to businesses, universities and non-profit organizations; as an expert cited in national media outlets; and as an advisor and board member.
Adam utilizes his professional, entrepreneurial and managerial background developed through a unique set of experiences. Adam worked for D.E. Shaw, then the largest hedge fund in the world, and Credit Suisse; for the strategic planning groups at William Morris Endeavor and Universal Pictures; at TWC Sports Management, a leading sports agency; and on a successful presidential primary campaign. Adam served as the Executive Producer of Virtually Israel; as a Strategic Partner and Advisor to Here Media; and as a consultant to the LAUSD. Adam is currently an advisor to the accelerator Fusion LA and to several early-stage companies. Adam created the Lessons in Leadership interview series, where he has conducted over 300 one on one interviews with many of America's top leaders and influencers, including current and former Fortune 500 CEOs, founders of household name companies, decorated generals and admirals, and Hall of Fame and Olympic gold medal winning athletes.
Adam graduated Phi Beta Kappa from the University of Southern California, earning a B.S. in Business Administration and a B.A. in Political Science, and earned an M.B.A. from the UCLA Anderson School of Management, where he received the UCLA Anderson Fellowship Award. Adam serves as Chairman Emeritus of the USC Alumni Entrepreneurs Network; on boards for the USC Alumni Association, the UCLA Master of Applied Statistics program, the USC Casden Institute and Startup Grind USC; and as a founding member of the UCLA Anderson CEO Forum. A Los Angeles native and lifelong Angels fan, Adam loves sports, classic movies and TV, politics, physical fitness and backgammon.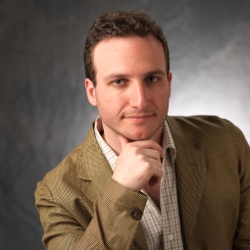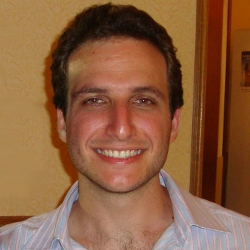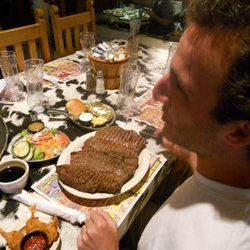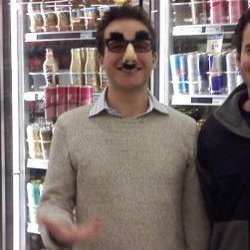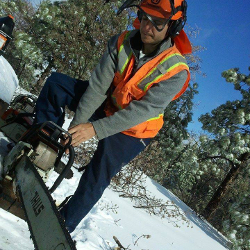 Jordan Mendler
President & Chief Technology Officer
Jordan Mendler leverages his years of engineering experience and his extremely diverse professional background as the President & Chief Technology Officer of The Veloz Group. Jordan provides technical leadership and direction to Veloz across our broad set of industries, services and projects, while shaping the innovative nature of the Veloz culture.
A lifelong technology enthusiast, Jordan was a Network Administrator for an Internet Service Provider at age 13. At 15, Jordan started JDM Enterprises, an online-based national distributor of automotive parts. After JDM, Jordan led the computing team at UCLA's Genetic Sequencing Core where he designed and built computational clusters with thousands of processors and thousands of hard drives and wrote genetics processing pipelines to revolutionize the handling of large-scale datasets for Next-Gen Sequencing. Jordan simultaneously consulted on big data and high-performance computing at the UCLA School of Medicine, the Laboratory of Neuroimaging, and several other academic and research departments at UCLA, Stanford, USC, City of Hope and Cedars Sinai. Jordan served as Chief Technology Officer of TinyTube Networks, helping pioneer mobile streaming platforms while building their server farms for highly available web serving and distributed video encoding.
After TinyTube, Jordan went on to start several companies applying his engineering background to industries that were behind in technology, while also leading technology projects for small startups and large public companies alike. Jordan continues to head technology for all internal and external Veloz ventures, driving both the technical strategy and the Veloz engineering team. Jordan remains a professor of Engineering and Information Technology at UCLA Extension, where he has taught the intricacies of Linux, cloud and cluster computing to fellow engineers and executives since the age of 24. Jordan has also led and contributed code to dozens of open-source projects and is known within the open-source community as the lead developer of FlySpray.
Jordan is a graduate of UCLA, where his undergraduate studies emphasized Physiological Psychology, Psychopharmacology and Neuroscience. Jordan pursued a Masters in Computer Science at UCLA with an emphasis in Data Mining and Computer Architecture, becoming one of the few to hold simultaneous titles of professor, systems architect, consultant and graduate student all within the same university. While at UCLA, Jordan became a patent holder and authored numerous academic papers. Passionate about tackling new topics and hobbies, Jordan is a self-described handyman, car racer, beer brewer, builder, surfer, world traveler, cigar smoker, tree feller and blacksmith.